Showcase
There are many genres in video games and in music.
And we've written a lot of music for many genres.

It's impossible to cover all of them.
So we decided to showcase a few of our tracks every once in a while.
Old ones from the archives and new ones fresh out of the oven.

We hope we can give you a quick peek into the kitchen this way.
And give you some inspiration of what styles might fit your game as well!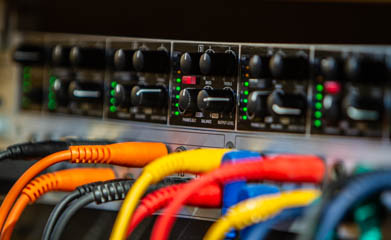 Showreel
PlayableMusic demo showreel 2020

Some of our projects up to 2020 and a good example of the many game and musical genres we produced.





Orchestral / Medieval Fantasy
Lonely Squire

Background music for our upcoming medieval fantasy music pack.

Concept of a young protagonist leaving his town to explore the world. After weeks of travel, a struggle rises between loneliness and a beautiful world around him to hold him company.

Translated into a string quartet as his inner feelings, taking it up against a symphonic orchestra which symbolizes nature. With true medieval instruments mixed in for style.



Orchestral / Action / Battle
Dune Demons

Part of a background loop for a multiplayer action packed desert combat battle between scorpions.

Combining fast movement of the percussion, staccato 2nd violins and horns with the slower flutes, brass and strings to form a steady action line.

The effects from trombones and flutes keep it interesting for the player but without putting too much emphasis on the music to leave room for the sound effects.



Big Band
Sweet Swing

A fragment of a big band style musical piece.
It had to have a live recorded style.
With emphasis on natural sounding small hall acoustics with a warm feel to it.
Dynamics needed to be full and compressed to make it suitable for background use, without missing parts of the music.



Synthesizer / Electronic / 80s style
80s

A fragment of a nostalgic track with feel to the 80s / begin 90s synthesizer music. Inspired by the Netflix series Stranger Things and great composers like Vangelis / Jean-Michel Jarre.

This illustrates that with only a couple of modulating and arpeggiated synthesizers, you can accomplish a big full sound.

So if you're on a tight budget but need a rich sound, this could perhaps be a great option for you.



Chiptune / Retro
Commander At Will

Old school retro style track.
Where a lazy super hero meets its destiny.
For this genre we mostly use samples from the original consoles and systems
(SNES, NES, Game Boy, SEGA's, C64, ATARI 2600, AdLib, MSX, Amiga, Atari).



Got some ideas ? Awesome!
Click the button below to see how we can help.